Facilities

We reside in the newly built computational chemistry laboratory suites in Science Commons (SA9418 and SA9424). The Science Commons, which officially opened in September 2019, hosts eight science departments in a collaborative environment. The unique building design includes floor-to-ceiling windows to promote 'science-on-display' and natural ventilation to take advantage of the sun and wind in southern Alberta. The computational wing of the Science Commons also hosts bioinformatics and mathematical biology laboratories. The University of Lethbridge was founded in 1967 and residues on traditional Blackfoot land. The University of Lethbridge offers both graduate and undergraduate degrees and hosts many research institutions of which the Wetmore group is a member of three (C-CRAFT, ARRTI and SAGSC).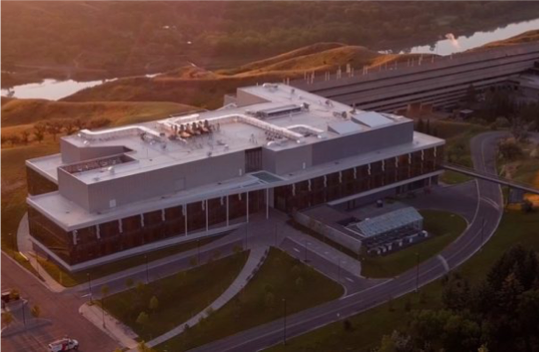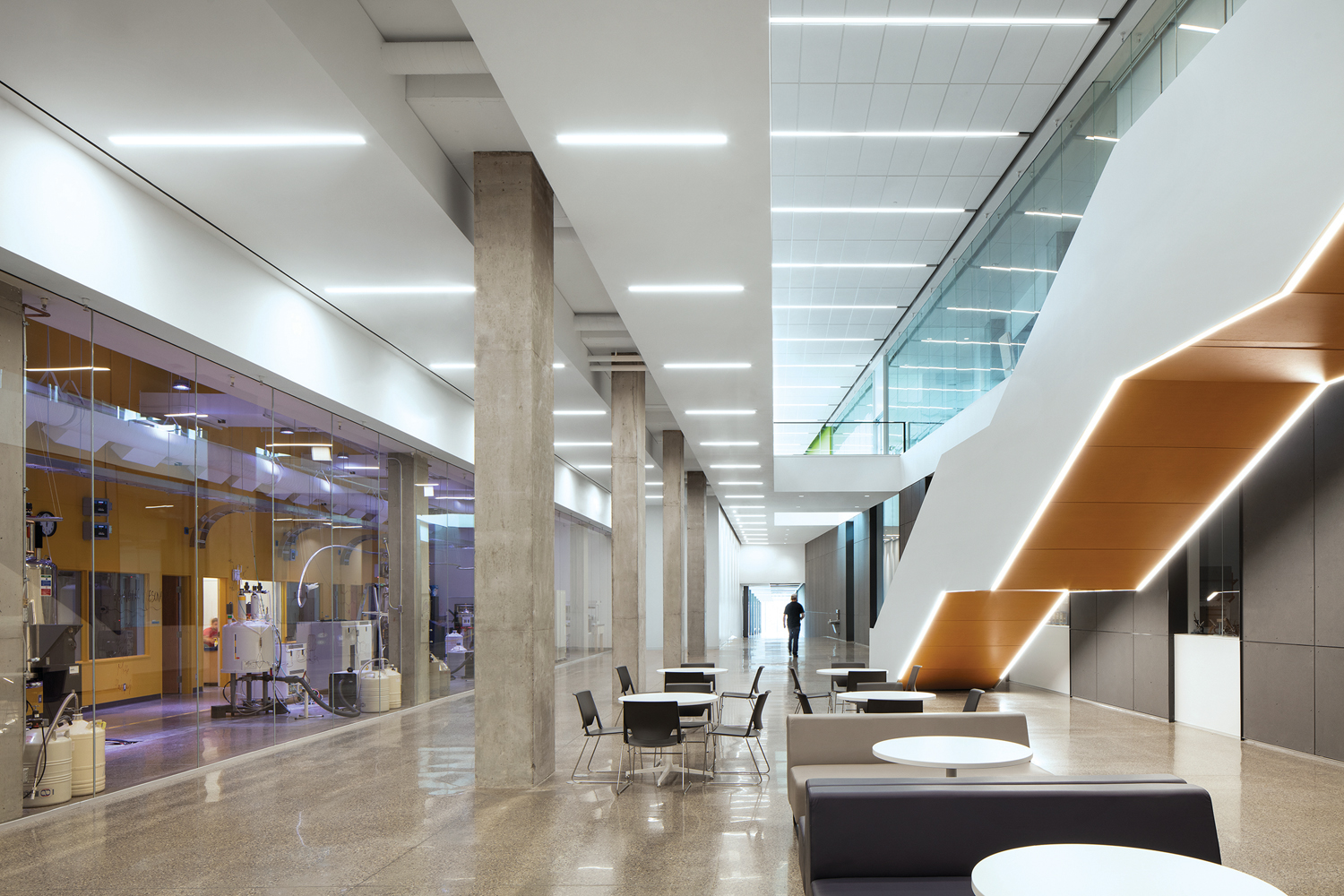 The Wetmore lab is equipped with 18 individual student workstations, which include a desktop running Windows or Linux. Computational chemistry software commonly used in our group includes Gaussian, Amber and ORCA, as well as visualization programs such as GaussView and PyMol. We are currently running calculations on a variety of high-performance computing clusters, including in-house equipment and facilities made available through Compute / Calcul Canada. In 2020, in collaboration with the Zovoilis bioinformatics lab, we secured funding from the NSERC Research Tools and Instruments program to obtain new GPU nodes for molecular dynamics simulations.
With a population of over 100,000, the City of Lethbridge is located in southern Alberta. Lethbridge is divided by the Oldman River, with the river valley being home to an extended park system. Lethbridge is known for bright sunshine and Chinook winds thanks to close proximity to the Canadian Rocky Mountains. Lethbridge is a short drive to the City of Calgary, Waterton National Park, the United States Border (Montana), and two World Heritage Sites (Head-Smashed-In Buffalo Jump and Writing-on-Stone Provincial Park).