U NIVERSITY OF L ETHBRIDGE

---

Department of Economics

---
Welcome to Chris Nicol's Web Page at The University of Lethbridge!

Any findings, views or opinions expressed on these pages are not intended to represent the position of the University of Lethbridge on any matter.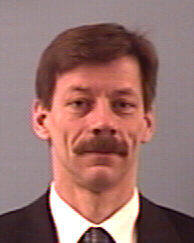 Since July 1, 2001, I have been Professor of Economics and Dean of the Faculty of Arts and Science at the University of Lethbridge, Alberta, Canada, the latter appointment ending on June 30, 2013, described in more detail, below. After completion of my my Ph.D. in Economics at Queen's University at Kingston, Ontario, Canada, in 1985, I spent sixteen years at the University of Regina, from 1995 as Professor of Economics, and from 1997 as Head of the Department of Economics. Courses taught included microeconomic theory, macroeconomics, international economics and econometrics. Effective September 1, 2012, I served as Acting University Librarian at the University of Lethbridge. This Acting Librarian appointment ended on June 30, 2013.
My areas of research interest are in econometrics, applied econometrics and the theory of consumer behaviour. I am also keenly interested in macroeconomic policy debates, especially those arising in the wake of the financial crisis of 2008. Several items related to economic decision-making and policy relevant to the crisis have appeared in the Lethbridge Herald, Public Professor column. These, and some other more recent articles, will be available on this Web Site as PDF files, in the near future.
My Public Professor columns, which appeared in the Lethbridge Herald during 2009, can be found at http://people.uleth.ca/~nicolc/Public Professor.
Economic conditions in Alberta which evolved over 2012/13 or so resulted in significant changes in economic policy on the part of the Government of Alberta. This led to a major change to the Government of Alberta's fiscal direction, as put forward in its March 7, 2013 budget. That budget resulted in the largest cuts to Government of Alberta spending on post-secondary education seen in Alberta since 1972. In addition to cuts to most of the twenty-six post-secondary institutions in Alberta of approximately 10% less than the operating grants which were promised, in writing, by the Government of Alberta a year before, the Department of Enterprise and Advanced Education (EAE) also indicated that it would re-open the Alberta Post-secondary Learning Act, so that EAE could provide "additional direction" to post-secondary institutions "by the Minister".
Reaction to this large budgetary reduction, and the prospective infringement on post-secondary institutions' autonomy led to widespread concern in Alberta. Blogs and web content on these matters proliferated. I wrote and posted a number of items on these matters here.
As these matters go, in a heavily natural-resource based economy, Alberta's economic experience turned around, with natural resource royalties recovering for a period of time. As this experience proceeded, the Premier Redford administration ran into increasingly difficult times, culminating with the resignation of Premier Redford in March, 2014. Following a short leadership race, a new Premier, Mr. Jim Prentice was appointed in September, 2014. Not long after this, the world price of oil began another slide to low levels, having a significant effect on the Government of Alberta's financial position. A budget is scheduled to be brought down in March, 2015, which promises to be austere, if Government rhetoric is translated into actions. Government commentary indicates that "all options are on the table", but the Premier has been resisting the most economically obvious solution here, the introduction of a sales tax. The majority of Alberta residents who have commented on this publicly seem inclined to continue to live off future generations' wealth, and "tough it out" until things improve. I have written and posted articles on this matter here, which location now also includes pre- and post-Alberta 2015 election analysis.
From the perspective of peer-review types of contributions, amongst other things, I have served as a member of the Editorial Board of the Canadian Journal of Economics, and a member of the Executive Council of the Canadian Economics Association. If you would like to see some research papers and other projects that I am working on, there are PostScript and PDF files for these at http://people.uleth.ca/~nicolc/papers.
As noted above, from September 1, 2012, I served as Acting University Librarian at the University of Lethbridge, in addition to my other duties as Dean of the Faculty of Arts and Science. The former appointment, and my appointment as Dean, Faculty of Arts and Science, concluded on June 30, 2013. Effective July 1, 2013, I accepted an appointment to serve as University Librarian at the University of Lethbridge, for a three-year term, in order to conclude some ongoing projects on which I embarked with my Library colleagues, as Acting University Librarian.
If you are interested in University of Lethbridge Library activities and services, please visit the Library Web site.
If you wish to contact me I can be reached at: e-mail, nicolc@uleth.ca; phone, (403)-329-2261; or FAX, (403)-329-2234. If you are really patient, use regular mail: Office of the University Librarian, University Library, The University of Lethbridge, 4401 University Drive, Alberta, T1K 3M4, CANADA.