Pre-SfN poster session - November 4, 2016
This annual poster symposium in CCBN is organized to facilitate the exchange of ideas within our Department and to allow students to practice presentations before the Society for Neuroscience conference. The best presenters are awarded $500 Dr. Ian Q. Whishaw travel award to help offset the costs of attending the SfN conference.
This year, we received many poster entries, nine of which were MSc students, PhD students and Postdocs. The quality of the poster presentation was evaluated by three judges (Dr. Rob Sutherland, Dr. Aaron Gruber, and Dr. Zaneta Navratilova).
The winners of the 2016 pre-SfN poster session were:
<![if !supportLists]>1) <![endif]>Dun Mao
<![if !supportLists]>2) <![endif]>Candace Burke
<![if !vml]>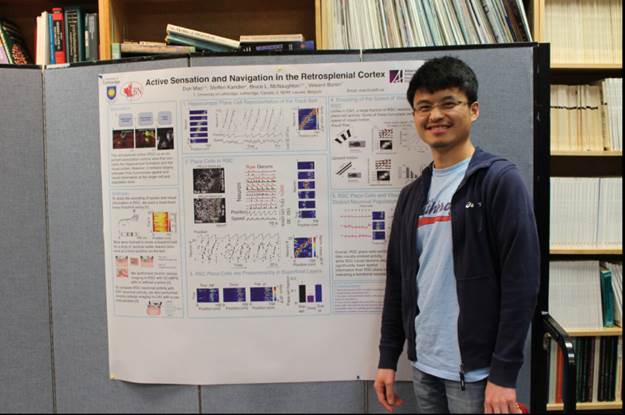 <![endif]>
<![if !vml]>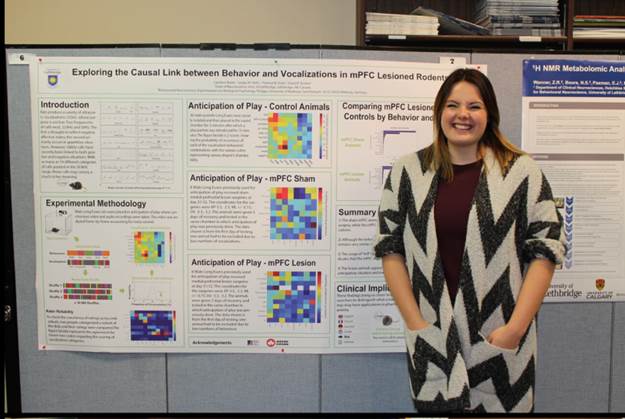 <![endif]>
And honorable mentions awarded to:
<![if !supportLists]>3) <![endif]>Jason Flindall
<![if !supportLists]>4) <![endif]>Zach Wanner
<![if !vml]>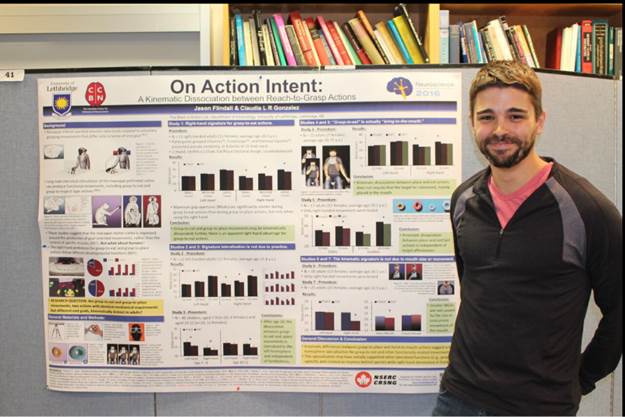 <![endif]>
<![if !vml]>
<![endif]>