Welcome!
We are a lab of evolutionary ecologists working in the Department of Biological Sciences at the University of Lethbridge. Current research includes experimental and theoretical work on plant-insect interactions, species coexistence, the evolution of cooperation, and the evolution of senescence.
Student opportunities
I am currently recruiting students. See the 'Join us!' page for details.
Lab news
March 3, 2017 - Congratulations
Suzanne Chmilar was awarded an NSERC Undergraduate Summer Research Award. Congratulations, Suzanne!
March 3, 2017 - Congratulations
Jake Hayden was awarded a Alberta Conservation Association Grant in Biodiversity. Congratulations, Jake!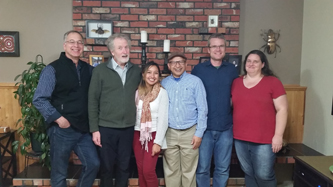 November 25, 2016 - Congratulations
Diana Wilches successfully defended her MSc thesis. Congratulations, Diana!
November 22, 2016 - Congratulations
Vincent Hervet successfully defended his PhD thesis. Congratulations, Dr. Hervet!