Soup to nuts: A recent piece of my writing that technology allows you to follow from idea to completion.
Posted: Oct 27, 2016 17:10;
Last Modified: Jun 25, 2017 16:06

I was discussing writing and editing with a student the other day, and somehow the question of how I worked came up. As it turns out, I have a very recent example where you can pretty much follow the entire process from start to finish.
In showing all my work like this, I'm not making any claims about the quality of my own writing or the efficacy of my method. It is just the case that in this case, modern technology allows me to show the entire process I happened to use in writing a specific piece that people can read in its final form. For some students, I suspect that's useful.
If you are interested, here are the relevant links to my recent Globe and Mail Op-Ed on "preferred pronouns" and the entire history of its drafting (because I wrote it in Google Docs, you can follow the whole history from start to finish). If you want to follow the revision history, you can find it under "File>See revision history" or by using alt-ctl-shift-h.
It looks like it took me a little more than about 12-14 hours to write, though I don't remember how long I spent on the notes. It came in in its published form at about 800 words. 12-14 hours is a little long for me for writing an op-ed—I usually do them in about 1 day (so say 6 hours or so). But I found this one hard to write.
Tools that I used were the following:
Google Docs (a free, web-based word processing program)
Paperpile (a reference/citation manager for Google Docs)
Zotero (a more general reference/citation manager)

Note: I don't cite anything in this article, because you don't use academic-style citations in newspaper articles. But I used Zotero and Paperpile to track the articles and web-pages I looked up—like a book mark manager specifically for references. I have both in my browser, and I usually save things to both).

Hypothes.is (an annotation app for webpages)

I use this nowadays to remind myself what is in articles by highlighting and annotating them.

Google and Google Scholar (Google Scholar searches academic databases)
Our University Library Catalogue (to access articles that weren't free)
Chrome (web browser: any web browser will do, but Paperpile and Hypothes.is have plugins for Chrome, which make them work better).
Here are the different versions: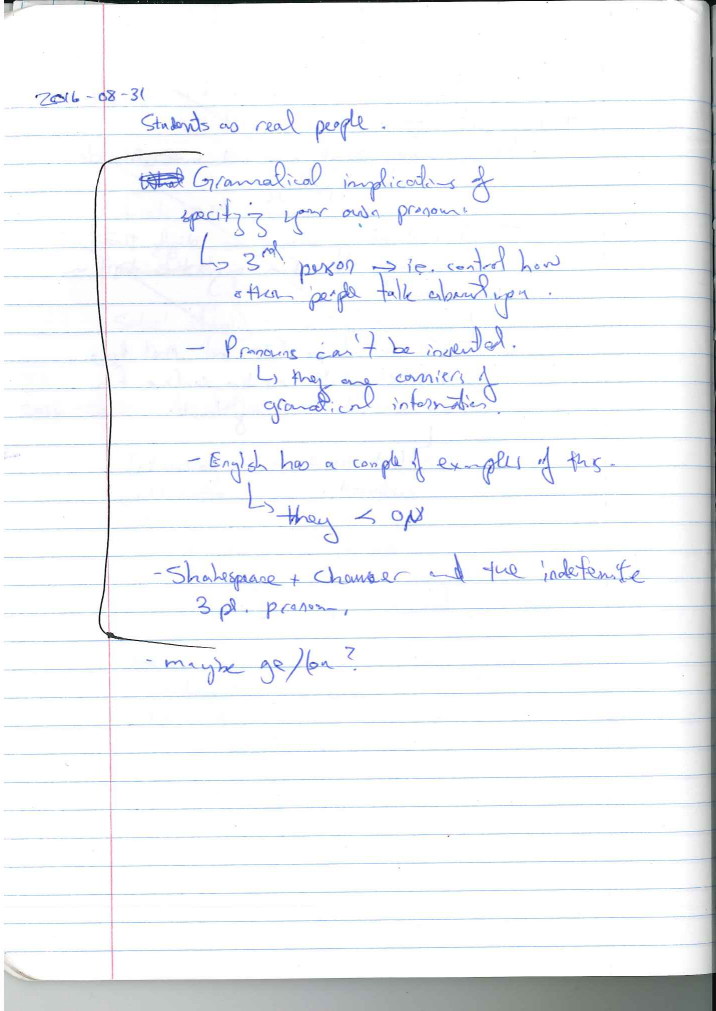 Cædmon Citation Network - Mini Update (Week 9)
Posted: Jul 22, 2016 12:07;
Last Modified: Jul 22, 2016 12:07

Hi all!
Just thought I would post a short update for you, as I was meant to have started reading and collecting data by this point. Unfortunately my efforts have been sabotaged by the library's book scanner which has been refusing to work properly for me.
At the beginning of the week it worked beautifully for two batches of scanning, however on the third batch it kept kicking me out and deleting my work, saying that it did not have enough memory. The library staff was quick to look at it, but as the "book scanner expert" was not available that day, I had to wait for it to be fixed.
I busied myself with other work (it turns out that I was not quite finished collecting sources, there was a sizeable chunk that had escaped my notice!), and came back this morning with even more books to scan, but a new issue has arisen:
Now when I scan a batch the images show up on the screen, but it doesn't register as having scanned them. The screen provides me with a page count, but no indication of how many megabytes have been scanned, so when I go to email the images it says "NO IMAGES SCANNED!". The images have been scanned! I see them on there!
Anyway, the I.T. staff are on the case and will let me know when they get it working again. The scanner really does work wonderfully when it does work, and it is so much faster than a conventional scanner or photocopier. I will continue collecting sources today, and hopefully get a chance to use the scanner again before the library closes. I also plan to come in this weekend to try to catch up on the work that was lost throughout the week.
I feel bad that it is almost August and we are still not at the data collection point. Hopefully things will go a bit smoother once everything is scanned and organized!
Until next week,
Colleen