Homework Sentences
Posted: Mar 31, 2008 12:03;
Last Modified: Mar 31, 2008 13:03

The following sentences are intended to help you practice your knowledge of tree diagrams and transformations.
For each sentence
write out and diagram the surface, intermediate, and deep structures
list the transformations that were applied to produce each stage
Example: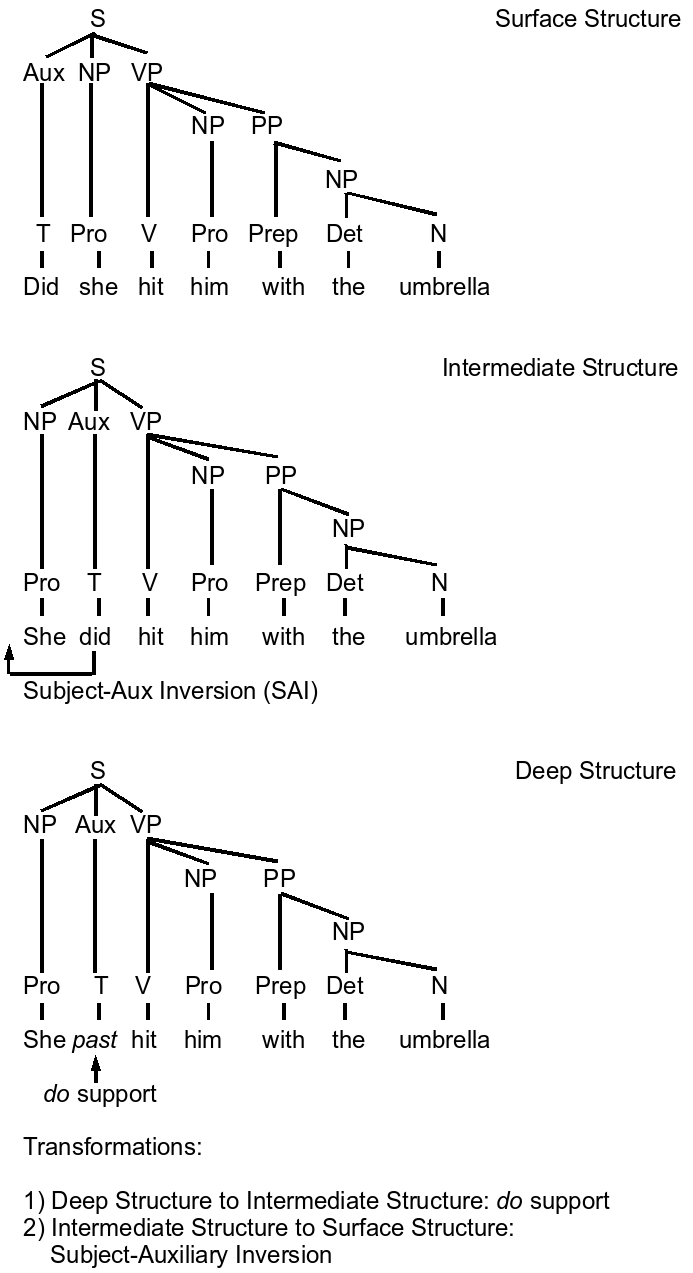 Will I love you?
Am I the Walrus?
How can I say this?
Where might she go on the bus?
Comment