Using Oxygen and Subversion client
Posted: Aug 20, 2008 15:08;
Last Modified: May 23, 2012 18:05

Here are instructions for using Oxygen for accessing the Littlechief Project Subversion server.
1) Open Oxygen. It should looks something like this (if you've used it before there may be files loaded already in the main window):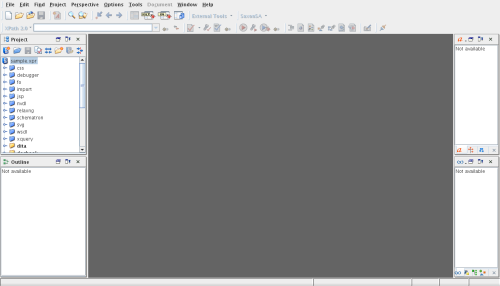 2) Select Tools then SVN Client in order to open the SVN Client. You should then be presented with a screen that looks something like this: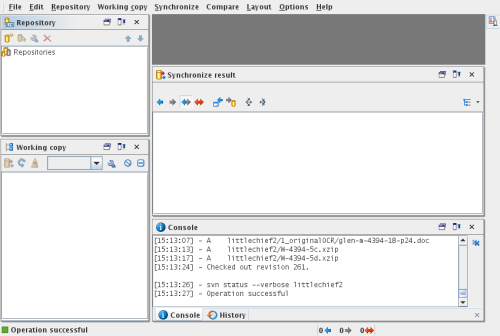 3) The two panels we need to use are in the top and bottom left (Repositories and Working Copy). In Repositories we will place the address of our SVN client; in Working Copies we will put the directory on our local machine (i.e. the computer we are using) where we want the files to be stored.
a) Check if the SVN repository address for the Littlechief project is listed as it is here: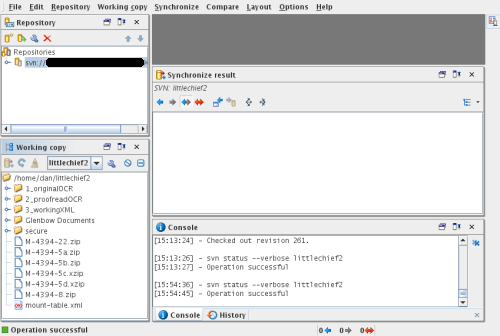 If it isn't, install the repository by selecting Repository > New Repository Location. You will be presented with a small dialogue like this:

Enter the repository address you have received separately in the blank and click O.K.
b) Check that the working directory you wish to use is loaded in the bottom left panel.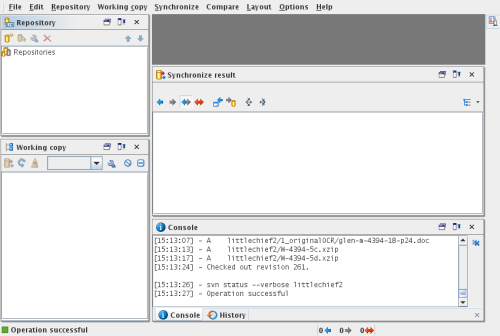 If it isn't, add a new working directory by selecting Repository and then Check Out. A working directory dialogue like this will open: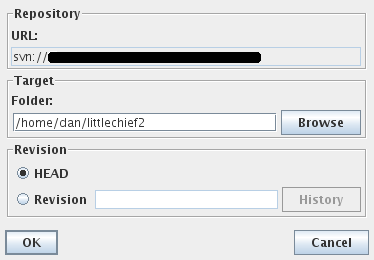 Browse to an appropriate directory or create a new folder for the repository. Click on O.K. and Oxygen will start downloading the files to your local machine.
4) To edit a document in Oxygen, select the file you want in the "working directory" panel in SVN Client (bottom left—all our working xml files are in the folder 3_workingXML). Right click on the file and select "Open in Oxygen":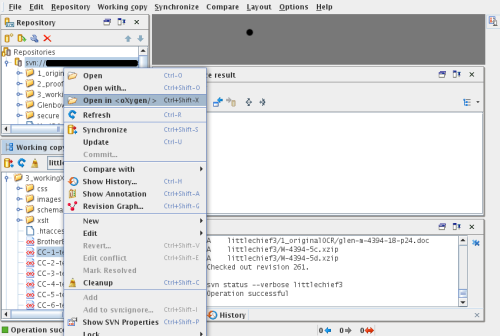 Normally Oxygen will then pop up on your screen with the file loaded. If it doesn't, select Oxygen from the file chooser bar (along the bottom of the desktop in Windows).
Commenting is closed for this article.